About Us
Nestled on six beautiful acres in Dripping Springs, TX, Stay-N-Play Pet Ranch™ is a full-service, environmentally-friendly pet care facility, with staff living on-site who provide a high level of individual care and attention to keep your pet in a safe, healthy, and happy environment.

Owned and operated by people who truly care about animals, we offer the most caring and attentive pet boarding and daycare facility in the Austin Metro area.

Designed around the health, comfort and safety of our guests, we offer nature walks and enrichment activities, spa and grooming services, and convenient drop-off/pick-up hours. As a member of the International Boarding Pet Services Association, our management and employees are trained under certified training programs, and actively participate in ongoing education, training, and research to continue to enhance your pets experience.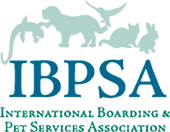 ---
We're Green
Because we care about the health and well being of our guests and the environment, Stay-N-Play Pet Ranch features a number of environmentally-friendly or "green" elements, such as:
Buildings designed specifically to take advantage of fresh air flow
Organic/non-toxic cleaning agents
Natural shampoos and conditioners
Organic pest control prevention
Rainwater collection system
Aerobic septic system